Here are 50 fun facts about Selena Gomez that everyone needs to know

1. Her full name is Selena Marie Gomez
2.  Selena was born on July 22, 1992 in Grand Praire, Texas
3. Her mom had her at age 16.
4.  She Is an only child.
5.  Selena Marie Gomez was named after Tejano singer Selena Quintanilla-Perez, who died almost three years after Gomez was born.
6.  At age 7, Selena got her first break in Barney & Friends in 2002 alongside Demi Lovato.
7. Selena launched her first fragrance, Selena, in 2012.
8. Selena had a recurring role alongside Miley Cyrus on Hannah Montana. 
9. She was raised mainly by her mom, former stage actress Mandy Dawn Teefey.
10. She decided she wanted to become an actress after watching her mom get ready for stage performances.
11. She landed the lead role in Wizards of Waverly Place in 2007.
12. Selena has 6 rescue dogs whose names are Willie, Wallace, Fina, Chip, Chazz, and Baylor.
13. She was bullied a lot in elementary and middle school.
14. She wore a purity ring from 2005-2010.
15. She dated Nick Jonas in 2008.
16. She loves pickles!
17. She's the youngest UNICEF ambassador in history.
18. She loves eating pizza crust- it's her favorite part of the pizza
19. in 2008, Gomez voiced a character in Horton Hears a Who.
20. She is BFF's with Taylor Swift
21. She turned down a role in High School Musical 3.
22. Selena had her first kiss when she was 12 (with Dylan Sprouse)
23. Selena and Justin Bieber made their official debut as a couple at the 2011 Vanity Fair Oscars afterparty.
24. She was the face of the Sears back to school ad campaign in 2009.
25. She spent weeks learning two different British accents for her role in Monte Carlo.
26. Her favorite fruit is mango
27. She ate McDonalds backstage before the Victoria's Secret fashion show in 2015.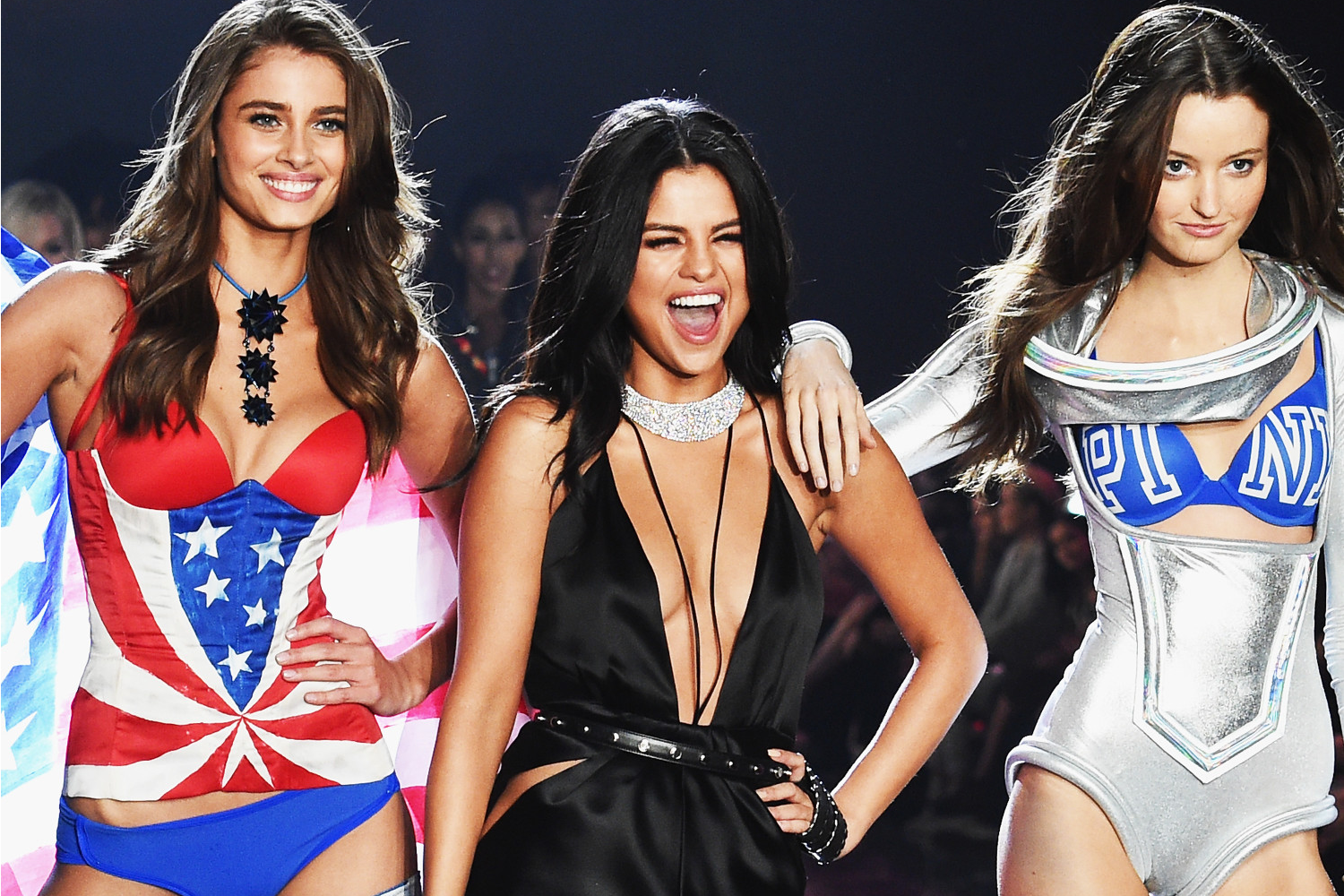 28. Her name 'Selena' means moon in Greek.
29. Selena's favorite movie genre is horror.
30. In 2008, Selena launched her own production company, July Moon Productions.
31. Selena released her first solo album in 2013.
32. In 2010, she released her own clothing line, 'Dream Out Loud'.
33.  She eats lemons whole.
34. She starred in Another Cinderella Story.
35. She is a big fan of Cheryl Cole and wants to record a duet with her.
36. Some of her nicknames include: Sel, Selly, Selenita and Conchita.
37. She is an ambassador of DoSomething.org and she advocates for safe driivng through State Farm.
38. Selena also gives back by hosting an annual charity concert for UNICEF.
39. Her favorite actress is Rachel McAdams.
40. She is also a huge fan of Johnny Depp.
41. She drinks olive oil.
42. Selena has 151 million Instagram followers.
43. Selena loves to surf and skateboard.
44. Her favorite sport is basketball.
45. In 2017, she was named Billboard Woman of the Year.
46. She was an executive producer of the Netflix show 13 Reasons Why.
47.Selena has 10 tattoos.
48. She suffers from a disease called Lupus.
49. In 2016, she suffered from anxiety, panic attacks, and depression caused by her lupus.
50. Her shoe size is 7.