Ariana Grande is a force to be reckoned with in the music industry. Not only is she the most followed female on Instagram, she has also achieved incredible musical success.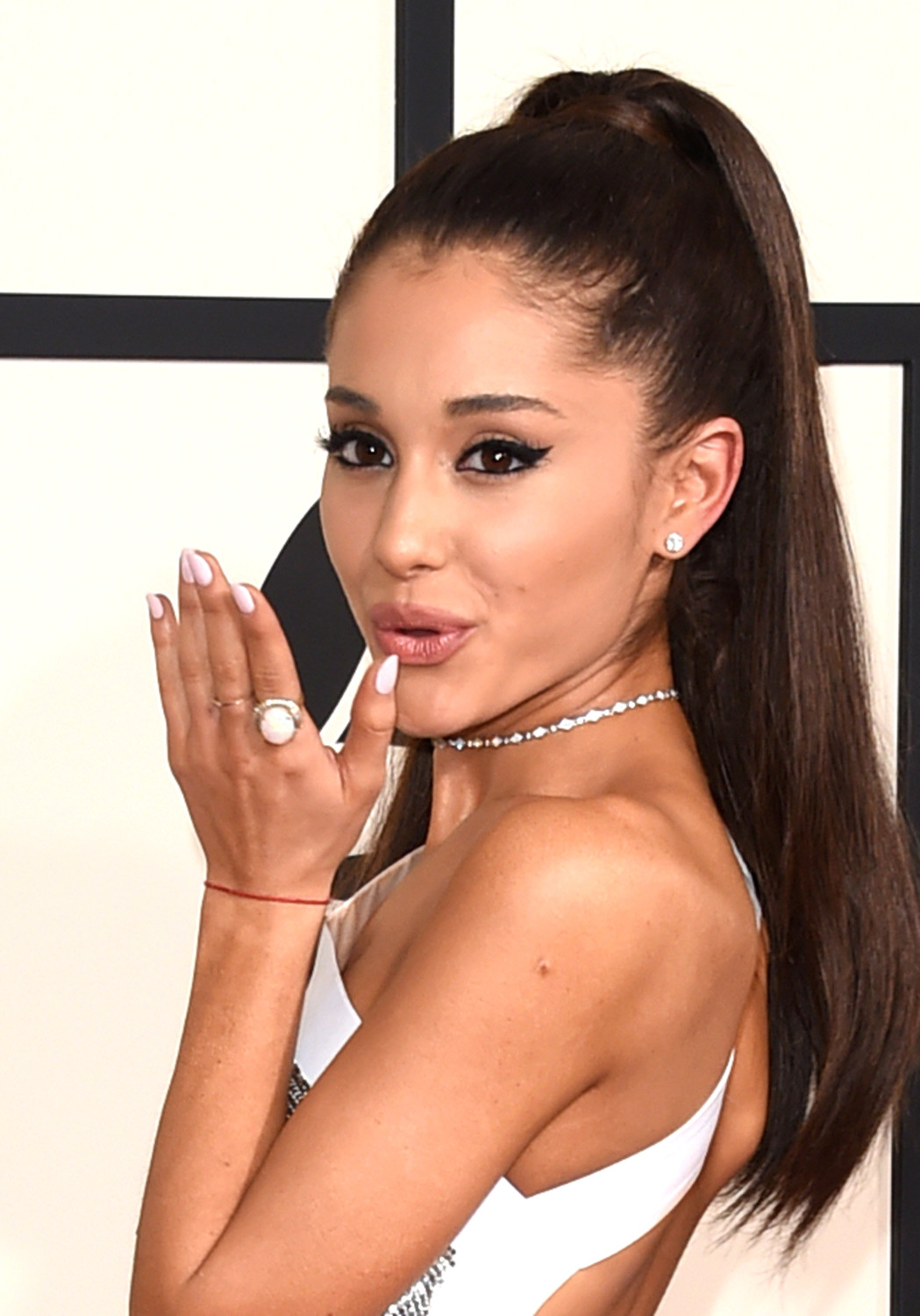 Here are 50 facts you NEED to know about Ariana Grande.
1. Her full name is Ariana Grande-Butera.
2. She was born on June 26, 1993 in Boca Raton, Florida.
3. At 8 years old, Gloria Estefan inspired Ariana to pursue a career in the music industry after she saw Ariana perform on a cruise ship.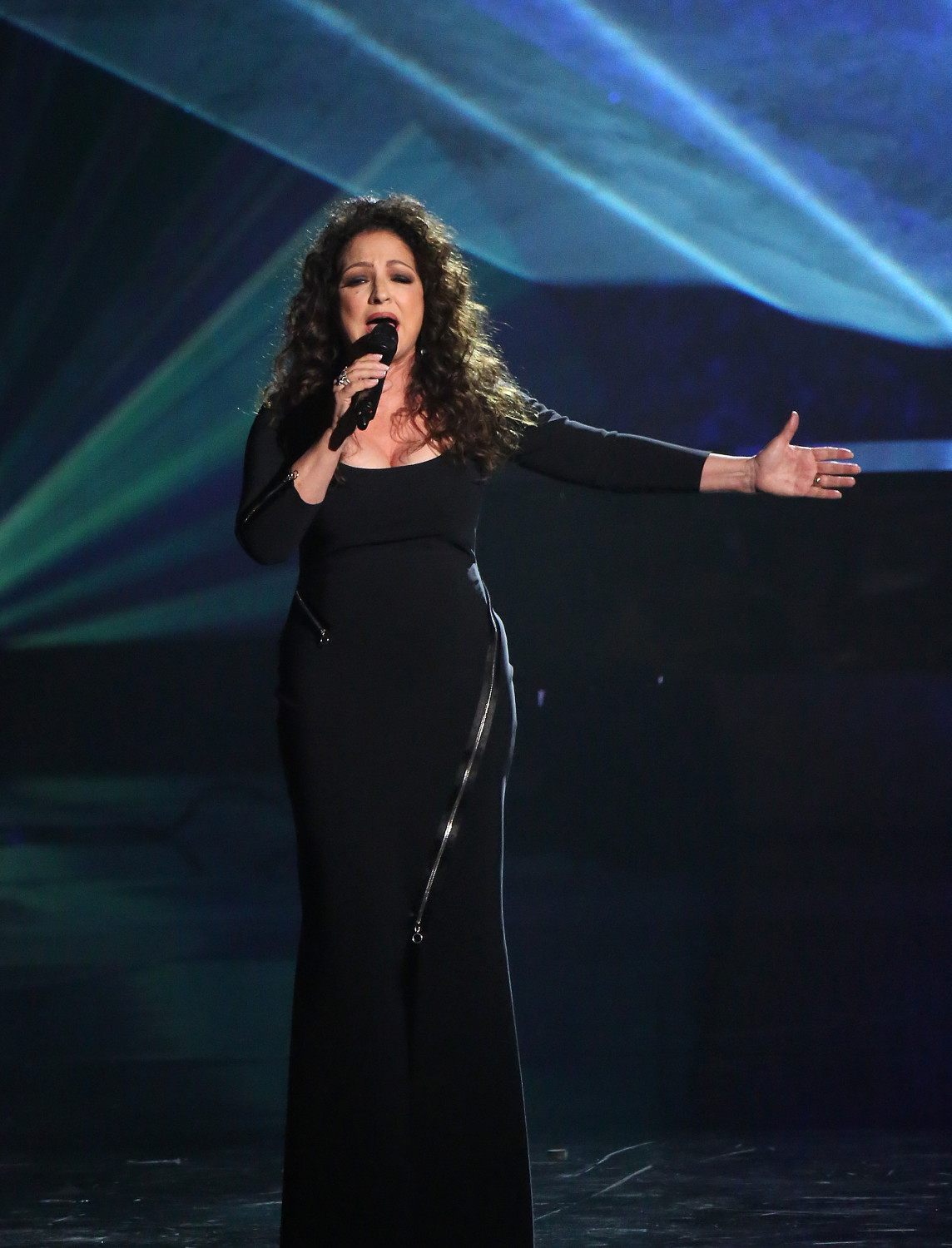 4. She is of Italian descent and is half Sicilian and half Abruzzese.
5.Her name was originally inspired by Princess Oriana from Felix the Cat (1959).
6. Ariana has an older half-brother, Frankie Grande, who is an actor, dancer, and producer.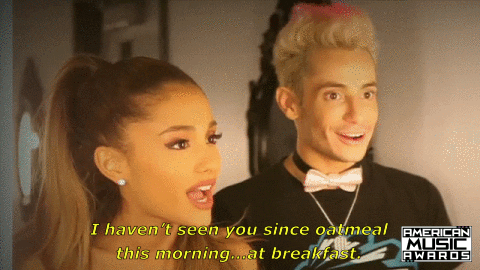 7. She has 7 rescue dogs: Coco, Cinnamon, Fawkes, Ophelia, Sirius, Strauss, and Toulouse.
8.  Her mother, Joan Grande-Butera owns a company that manufactures communications equipment for the Navy & Marines.
9. Ariana's father, Edward Butera, is a graphic designer and the founder of IBI Designs Inc.
10. At the age of 10, she co-founded South Florida youth singing group, Kids Who Care.
11. Her favorite cereal is Cocoa Puffs.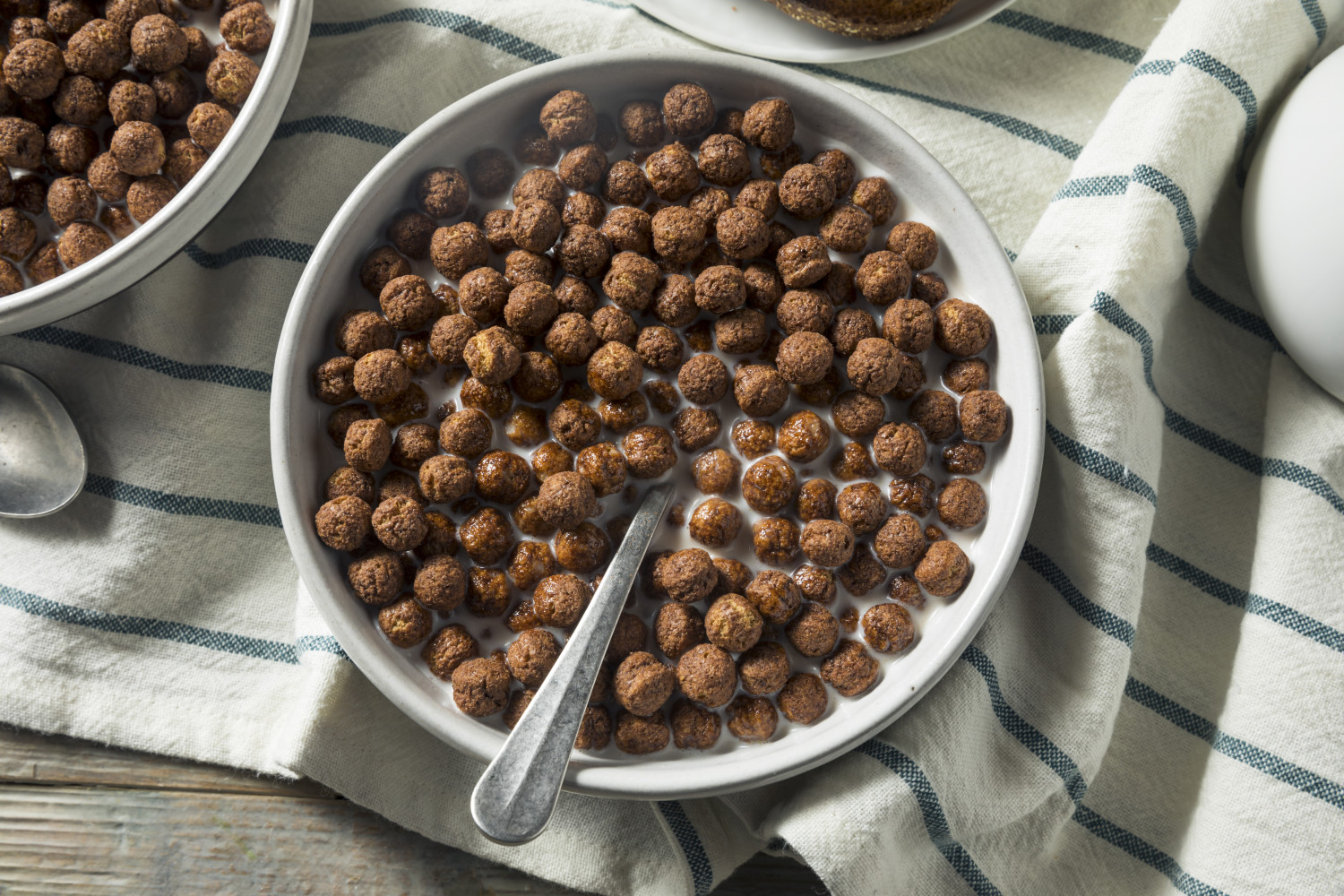 12. She's obsessed with Halloween and scary things in general.
13. Ariana attended Pine Crest School and North Broward Prepatory School.
14. Her natural hair is dark brown & curly.
15. She is vegan because she loves animals more than humans.
16. Her favorite fruit is strawberries.
17. Ariana possesses a four-octave and a semitone soprano vocal range, and the whistle register.
18. She is the first female artist to have her first two albums, Both Yours Truly (2013) and My Everything (2014), debut at No.1 since 2010.
19. She's allergic to cats and bananas.
20. Her second album, 'My Everything', went number 1 in 76 countries when it first premiered.
21. Whitney Houston, Madonna, Destiny's Child, Fergie, Christina Aguilera, and Amy Whinehouse are major influences on her career.
22. Ariana's favorite color is lavender.
23. She played Cat Valentine on Nickelodeon's Victorious. 
24. She is a huge hockey fan.
25. Big Sean, whom she dated from 2014 to 2015, is her favorite rapper and collaborator.
26. Katy Perry was the first concert she attended.
27. Her first hit single was 'The Way', which she recorded with Mac Miller for her debut album in 2013.
28. She sang various times at the New York City Jazz club Birdland.
29. She is a huge fan of Harry Potter.
30. Ariana is hypoglycemic.
31. Ariana is the youngest female artist to headline the Coachella Music Festival.
32. Ariana had to dye her hair red every other week for her role on Victorious. 
33. In 2008, Grande was cast as a supporting role in the musical 13 on Broadway.
34. She has been nominated for 7 Grammy Awards.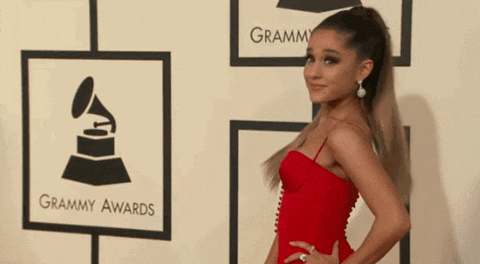 35. In 2019, she won her first Grammy Awards for Best Pop Vocal Album.
36. Marilyn Monroe and Audrey Hepburn are her fashion icons.
37. A friend of Monte Lipman, CEO of Republic Records, discovered one of Grande's videos on YouTube. Impressed by her vocals, he sent links to Lipman, who then signed her to a recording contract.
38. In 2016, she launched, with MAC Cosmetics, a line of lip shades called "Ariana Grande's MAC Viva Glam".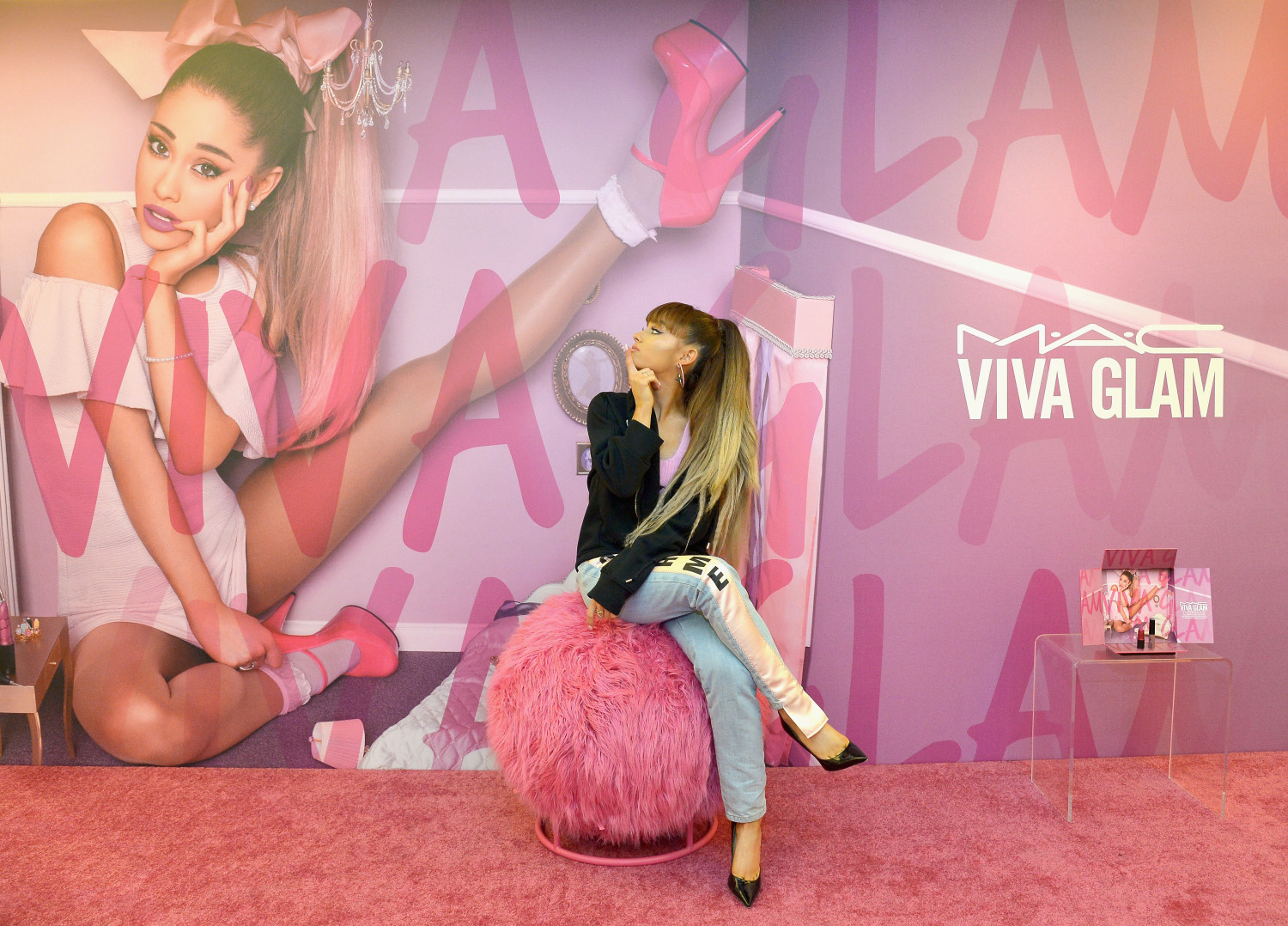 39. While filming Victorious, she uploaded several covers of songs to YouTube, thus becoming a YouTube star.
40. In 2011, she released her first single, "Put Your Hearts Up".
41. Ariana recorded her debut album, 'Yours Truly', over a three-year period.
42. In September 2013, her debut album, 'Yours Truly', debuted at No.1 on the US Billboard 200 album chart.
43. She has sang at the White House on multiple occasions.
44. Her favorite movie is Bruce Almighty.
45. She believes in demons.
46. She wears her hair in a ponytail because of hair loss. She suffers from hair loss as a result of dying her hair for her role on Victorious.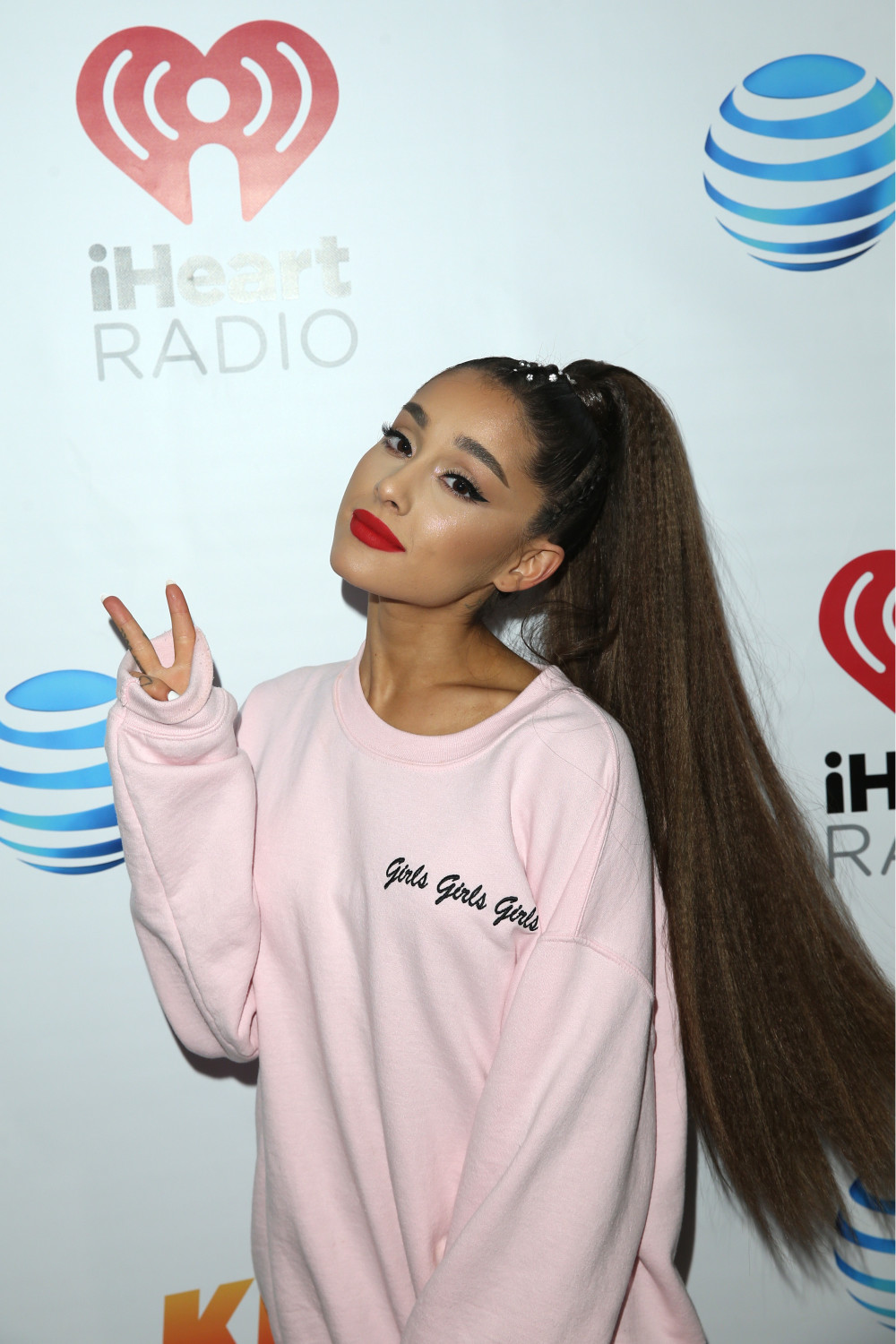 47. She has bad eyesight and has to wear contacts.
48. Her favorite board game is Monopoly.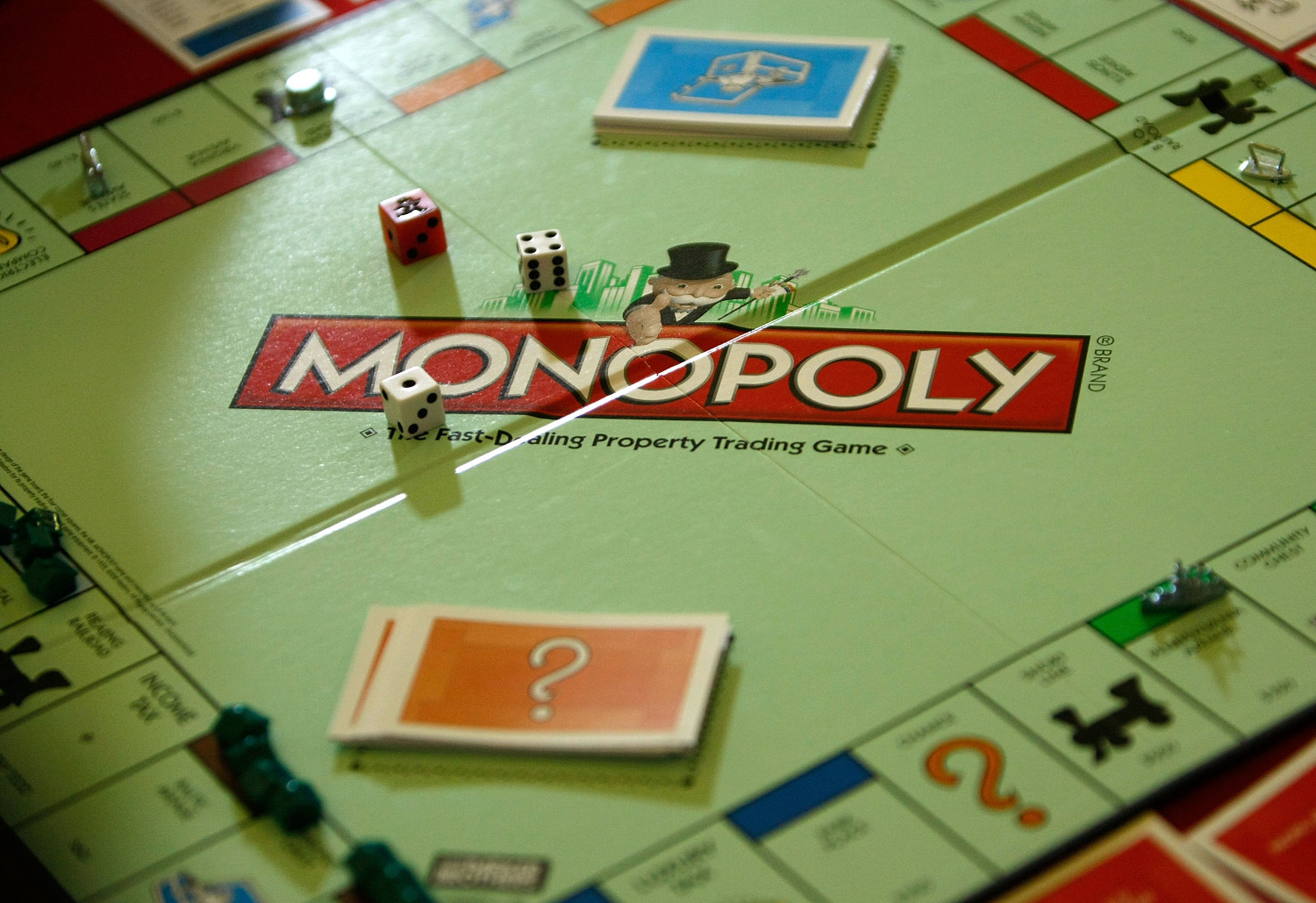 49. Ariana confesses that she curses a lot
50. Her fan base calls themselves 'Ariantors'.